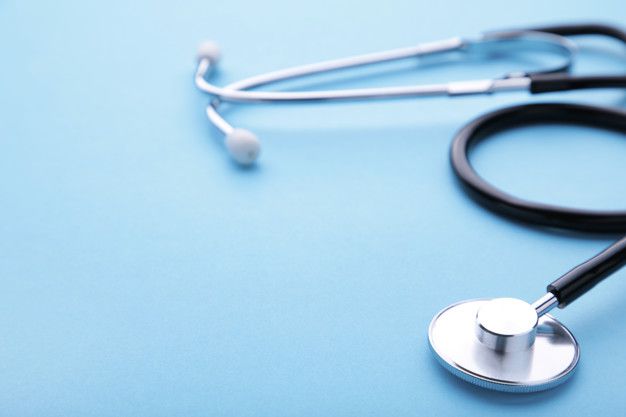 One of the first hurdles every medical student must go through to become a qualified medical practitioner is passing the IMT interview. The interview will serve as the key to the IMT training post that will enable them to pursue the medical specialty they wish to build a career in. And since getting accepted in the IMT interview is no easy feat, applicants need to prepare diligently and sign up for a training program to help them achieve their goals of getting selected for the training post in their preferred institution.
If it's your first-time preparing for the IMT interview, listed below are some useful tips on how you can maximise your IMT training and preparation for the actual day.
What you should expect
DO NOT BE LATE. Get to the interview centre as early as possible. The ideal time to get to the interview centre is at least 30 minutes before your booked slot. When you get there, you will be asked to submit your portfolio, and someone will check your identity. You will need to bring your passport with you, as well as a photocopy of the following pages of your passport:
• outer cover
• inside front cover
• photo and signature page (if your passport have the photo and signature on different pages, these are both needed)
• any additional pages of relevance within the passport (such as giving information on immigration status)
You'll also need to show proof of GMC registration if you have obtained it by the time of the interview. You can get it by downloading the certificate from your GMC online account. You do not need GMC registration to apply for IMT, but you must have it by the time the training post starts.
Learn to manage your stress
Nothing is worse than feeling so nervous when you walk into the interview room that you can't even formulate a coherent response. Having some level of anxiety during an important interview IMT medical interview is normal. However, when students fail to manage their stress level appropriately, it often results to loss of focus and ultimately, failing the test. Recall that you are being rated on your communications skills, and unless you have your stress levels in check, you won't express yourself articulately.
Read each prompt at least twice
Make sure you take your time to read each prompt outside of the interview room at least twice. Do not rush as you are more likely to miss key information and wind up delivering a poor or even judgmental response during the IMT medical interview. Remember, you usually have 1-2 minutes to read each prompt, then 6-8 minutes to provide a response inside the interview room.
In practice, an organized and concise response should take no longer than 3-4 minutes. This means you'll have extra time inside, and can afford an extra minute or two outside the room to make sure you understand the question even after the buzzer sounds. If you do enter the room late, make sure you briefly apologize for the delay, and explain you wanted a bit more time to gather your thoughts before delivering your response. That would actually put you ahead of your competition, because it shows careful thought and deliberation even in high stress situations.
Be safe
The people interviewing you are consultants and the people you will be working for! They are looking for candidates they can trust to be on-call and look after their patients. One of the purposes for conducting the interview is to let the interviewers know that you can think under pressure and make decisions while not getting overwhelmed. They also want to see that you know your limits and understand when it's the right time to call for help. A candidate who can answer all the IMT medicine questions but is not a team player or doesn't know when to ask for help is not the ideal colleague for them.
Be Polite
In addition to ensuring safety in the practice, consultants are looking for candidates whom they would like to work with or be part of their team. IMT medicine interviews are all about finding candidates who look professional and can work well with the team. Being dressed appropriately, being courteous as you enter the room, and thanking your interviewers as you leave are all important. Make sure you listen attentively and look the interviewer in the eye when answering. Looking at the floor or around the room certainly won't help you get the job!
Be Prepared
You know what is coming, so don't be surprised when you get there! Make sure you arrive on time so you don't add any extra stress to your day. Know where the interview is and what's waiting behind the door! Anticipating the questions you will get will help you feel comfortable with the style and layout of the interview and get you prepared for that tricky question at the end!
These are just some of the things to consider to maximise your IMT training and preparation for the training interview. Now that you know what the training entails, you can choose the best way to best prepare for it. Whether you need to prepare your documents, build your portfolio, or take additional training courses, the tips mentioned in this guide will help you accomplish all the things you need to do for a successful training interview. Just make sure that choose an excellent IMT training program to help you increase your chances of selection and become a highly qualified medical practitioner in the future.